As another way for us to pray together as a church we are reviving Monday nights this fall. Over the last several years we have used Monday night for both worship and prayer services and we're returning to Monday night during this difficult Pandemic season. May it be a time of prayer and coming together.
St. Benedict, the founder of the Benedictine monastic movement of the church talked about prayer as the most important thing you will do all day. He called it the work of a Christian. It's something God has asked us to do, is it any wonder that the practice of daily prayer in that tradition is called the daily office?
In prayer we deepen our relationship with God by offering praise and thanksgiving, by bringing petitions and requests, and by sitting silently in the presence of God.
How is that going to work on Monday night? We'll we will begin by making Monday night a time of continuous prayer. We're beginning by setting aside 3 hours, from 5-8 PM where we hope to be praying together as a church without a break. Below, you can find a link to a sign-up genius where you can take a 20 minute shift during that time. We're asking everyone who signs up to be intentional about those 20 minutes and pray in your way and at your home. We'll supply you with a copy of the church prayer list, and a second list provided by our church staff (specific to the ministries of the church and the concerns of our town, state, and nation). This "prayer sheet" will be updated every week.
Sign up here to help us stay in continuous prayer from 5-8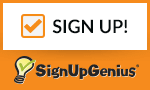 You can have prayer requests added to the prayer list and prayer chain by contacting the church office at 378-2651 or by emailing office@downsumc.org
Thanks for making prayer a priority and please know your church is praying for you.